Welcome to AKCCOP!

Welcome to the AKCCOP website. We are an organization which traces its history back more than four decades. Our membership is made up of hard working education support professionals from two-year colleges across the state of Kansas. Our purpose is to provide continuting education opportunities and productive networking for all who are involved.
AKCCOP members from across the State of Kansas share campus events, local chapter ideas and projects at our conferences and through our electronic newsletter. Each chapter is invited to submit their local college news twice a year via a PDF document for publication on our webpage. Take a look at our Kollator page and just imagine the possibilities.
_____________________________________________

Our 48th AKCCOP Annual Conference will be April 15-17, 2015
"What's On The Menu"
hosted by Johnson County Community College
Click here to learn all the exciting details!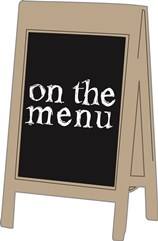 Interested in hosting 2016 Annual Confernce on your campus?
Click here to view the Conference Guidelines for host schools.
Click here to view the AKCCOP Host Fact Sheet.
Contact any Executive Board member for more information.
________________________________
Have you ever considered serving AKCCOP as a Board member? In particular, we are looking for someone to take the position of Webmaster. I would encourage anyone who desires such an experience to follow your heart. I thoroughly enjoy being on the Board. Please feel free to contact me, or any Executive Board member, with questions you may have regarding our organization and its leadership.
Thanks for helping AKCCOP continue its traditions of growth and service. Your membership is important!
Tracy Geisler
AKCCOP President